Our services and events in the Yonne
For a successful stay, we suggest you book your table at the restaurant or choose take-away meals to enjoy directly on your pitch!
We offer fresh bread and pastries every morning, on order the day before, you can also enjoy a good breakfast with home-made jam.
Also on site, a bar where you can quench your thirst and taste for example a craft beer from the Sens brewery or enjoy a ice cream on the terrace …
Collective barbecues and a picnic corner with tables and benches are available on the grounds. You will discover a small aromatic garden to enhance your grills.
A laundry is in free access in the campsite's sanitary facilities, tokens to be bought at the reception.
We are also "Famil'Yonne" certified, so we provide a baby bed, a bottle warmer, a high chair … free of charge in case of forgetfulness and subject to availability.
Remember to download our quality camping app Le Bois Guillaume on App Store or Google Play, it will help you to prepare your stay and find various information about the campsite and its surroundings.
Our services at the campsite
The campsite reception
To make your stay in Burgundy-Franche-Comté as pleasant as possible, Dorian, Isabelle or Paulette will be present at the campsite's reception every day from 8:30am to 8pm all over the year.
Remember to order bread and pastries to enjoy them the next day. Washing or drying and laundry tokens for sale at reception.
Information and brochures on the surrounding area; and don't forget to check out the Le Bois Guillaume quality camping application which will inform you about all the campsite's schedules and offers as well as the outdoor activities to discover!
Wifi
So that you can disconnect while remaining connected in order to share your holiday memories in the Yonne. We offer a wifi connection for a fee, tickets on sale at the reception.
Miscellaneous rentals
For our accommodation, you can rent cloth sheets and a television.
For tent campers, we can drop off atable-top fridge at your pitch.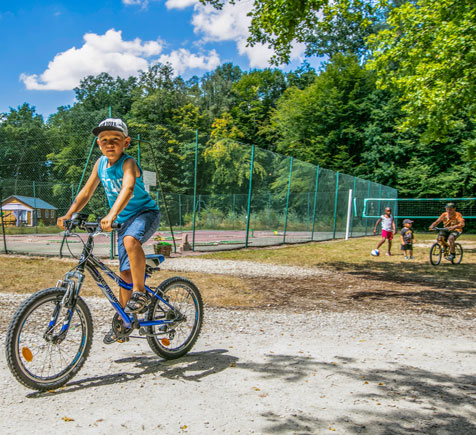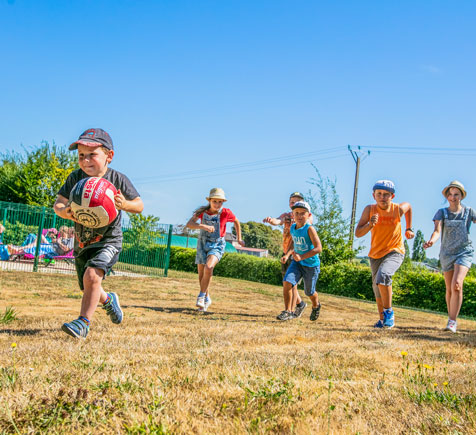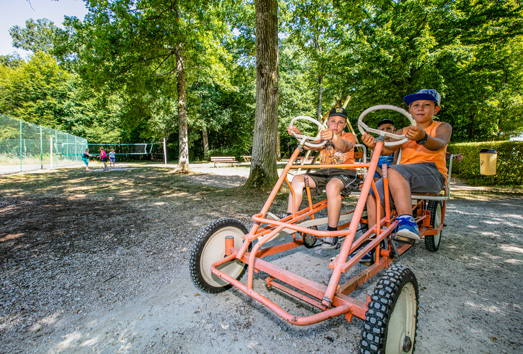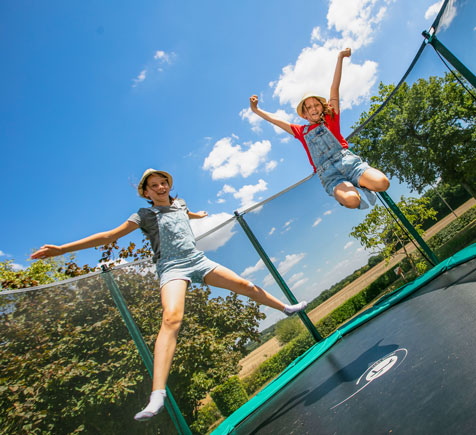 Activities and entertainment
For the pleasure of young and old, we offer many activities:
2 escape game rooms, mini-golf, orienteering course in the woods, swings, spring games, trampoline, small tyrolean traverse, table tennis, outdoor fitness…
The Knight of William course, an outdoor micro-adventure game! Don't forget to book your places.
The swimming pool and the paddling pool are heated for the pleasure of the whole family.
In July and August, we offer you :
-From Monday to Thursday, 1 hour dedicated to children and young teenagers through several sports, manual and educational activities!
– Friday: petanque competition!
– Every Tuesday evening, a concert will be given during your meal or over an aperitif on the terrace!
All information will be available on the application and on our facebook page.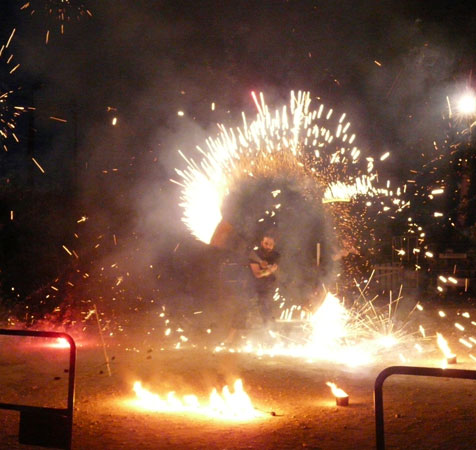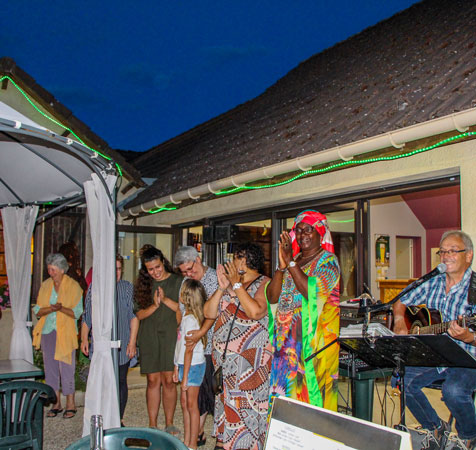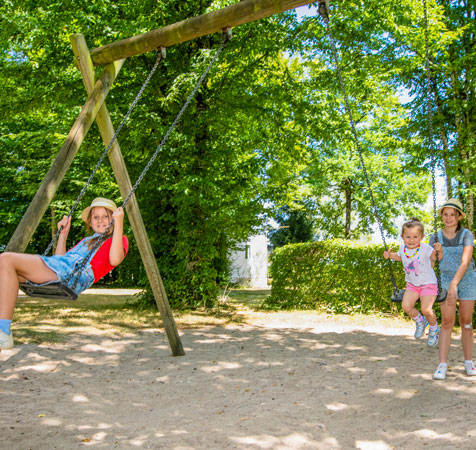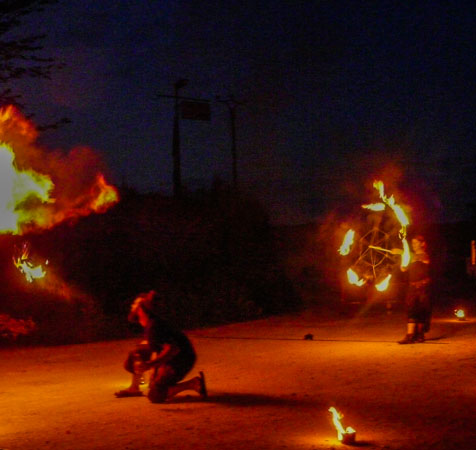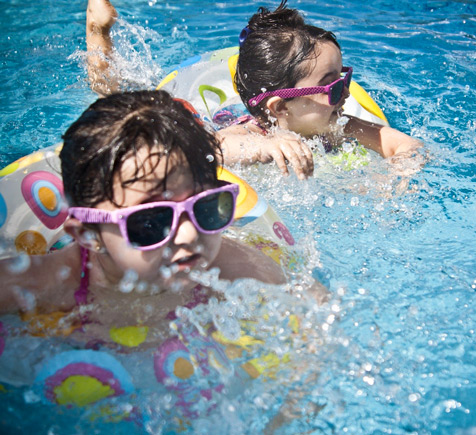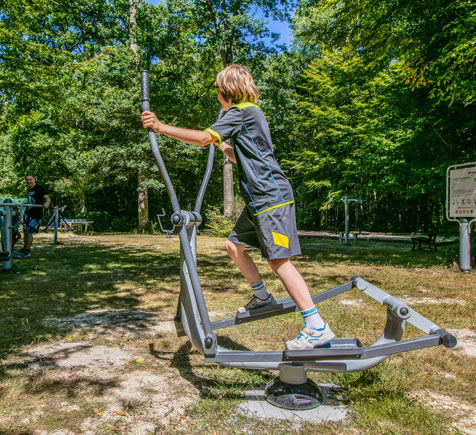 Our events in Villeneuve-les-Genêts
To entertain you for a evening in July and August, we offer themed evenings at the campsite's bar / restaurant.
Depending on the programme and the availability of speakers, concerts, fire-eaters… will be on the agenda.
Activities and leisure in the Yonne
You won't have time to be bored with us.
Discover our 4-star Yonne camping ground while having fun with family or friends thanks to the orienteering course, nature laser, mini-golf, boules pitch, ping-pong table, basketball hoop, volleyball net… in short, the pleasure of simply being together.
For the more sporty, we also have an outdoor fitness area.
Not forgetting the youngest with their area with swings, slide, spring games, trampoline …
If you are more intellectual, you like to make your neurons work, solve riddles, find different hiding places … come and take up the challenge of our escapes games.
Micro-adventure games!
Come and try the courses:
of the Magician
of the Knight of William
These micro-adventure games take place outdoors. They consist of discovering clues, solving riddles while roaming the campsite… Your quest will be to :
discover the formula for the magic potion forgotten by our mad magician
what is inside the chest of William's knight
Don't forget to book your seats
Price:
5 € per young apprentice wizard / damsel (- 10 years old)
10 € per amateur wizard / knight (from 11 years to …)
Board games as well as books and comics, some in English, are also available during your stay.
And on the contrary, if you want to play it cool, nap and laze around, it is quite possible to enjoy the pool and the paddling pool…
So what could be better than dreamy family holiday memories?
Our other services at the campsite